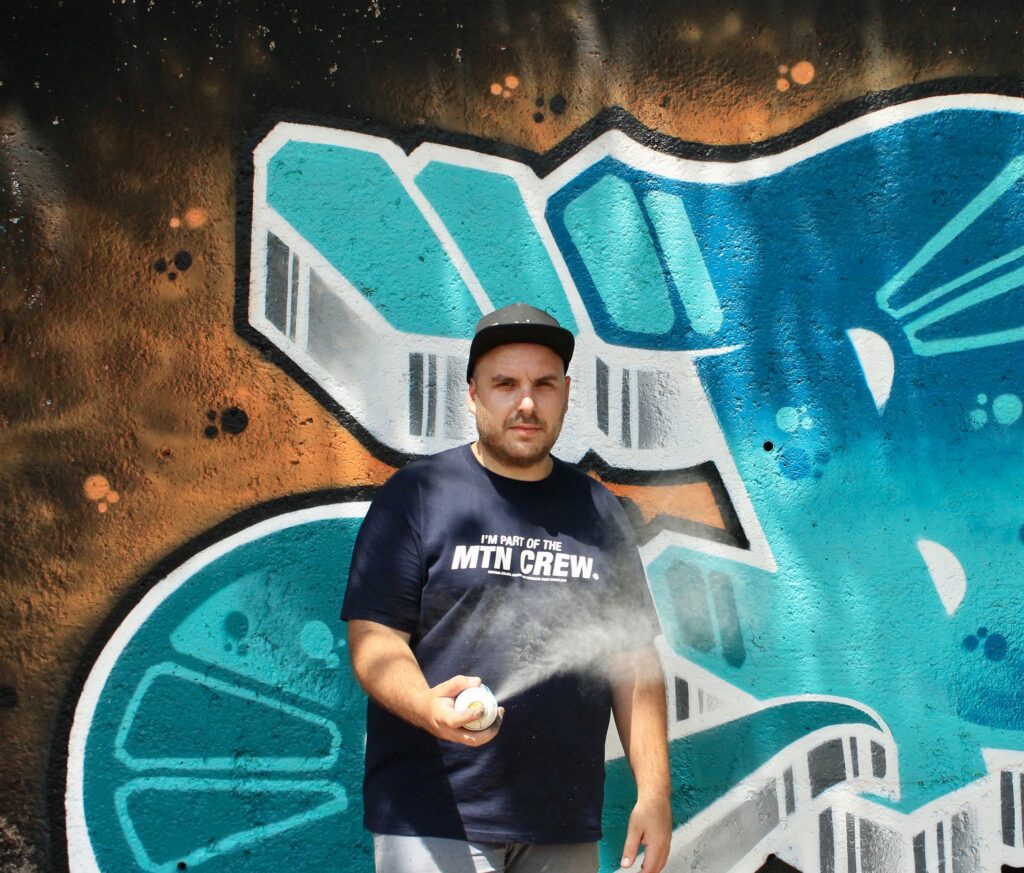 Perfecting his style since 2002, Bitter is a mutlidisciplinary artist distinguished by his clear lyrics, his obsession with perfection, his clean style and the detail in each of his murals or canvas.
Based on the classic and pure style of clear letters and 100% graffiti essence with a continuous and progressive evolution, the continuous disease for perfection and detail in each of his works, little by little he has allowed his style to evolve until more recent murals, where due to the opportunities arising from being able to make and collaborate in murals for companies or organizations we can observe that it has allowed it to even innovate and test with disciplines other than those of letters such as drawings, portraits or landscapes.
Kenneth Lumbreras born in 1989 in Sabadell, Barcelona. Although hehas been active in graffiti since the early 2000s, he has always been dedicated to the world of computer science and technology, due to his discipline, focus and dedication he has been led to work in many of the best technology brands nationwide and international. At the moment he maintains this double life separated by the work that keeps him day by day and the passion of a graffiti writer who at the moment lives with the dream of being able to someday take advantage of an opportunity to focus only on what really fills him, his art.